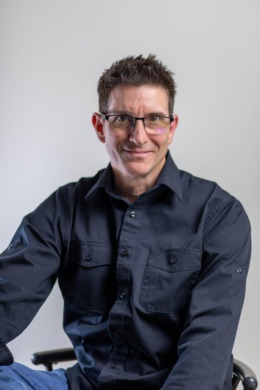 I was born and raised in northern Wisconsin, but moved to Atlanta, GA, shortly after high school graduation. Missing home, I moved back and have been here ever since, except for eight months in Thailand as a professional scuba diver. Since then, I've established a strong connection with the community and am very happy to call Rhinelander my home. I'm the proud father of two grown daughters who currently live in the Madison area. My free time will find me reading about investing, real estate, and learning the fine art of trout fishing.
I have an extensive professional background in IT and web development. Since beginning my career in real estate, our team has helped hundreds of clients purchase or sell properties in the Northwoods.
As a Wisconsin native, I recognize and value the trust my clients place in me. I listen, work hard, and follow-through. I strive to provide excellent customer service which builds quality relationships with clients. More importantly, I maintain those relationships by communicating effectively.